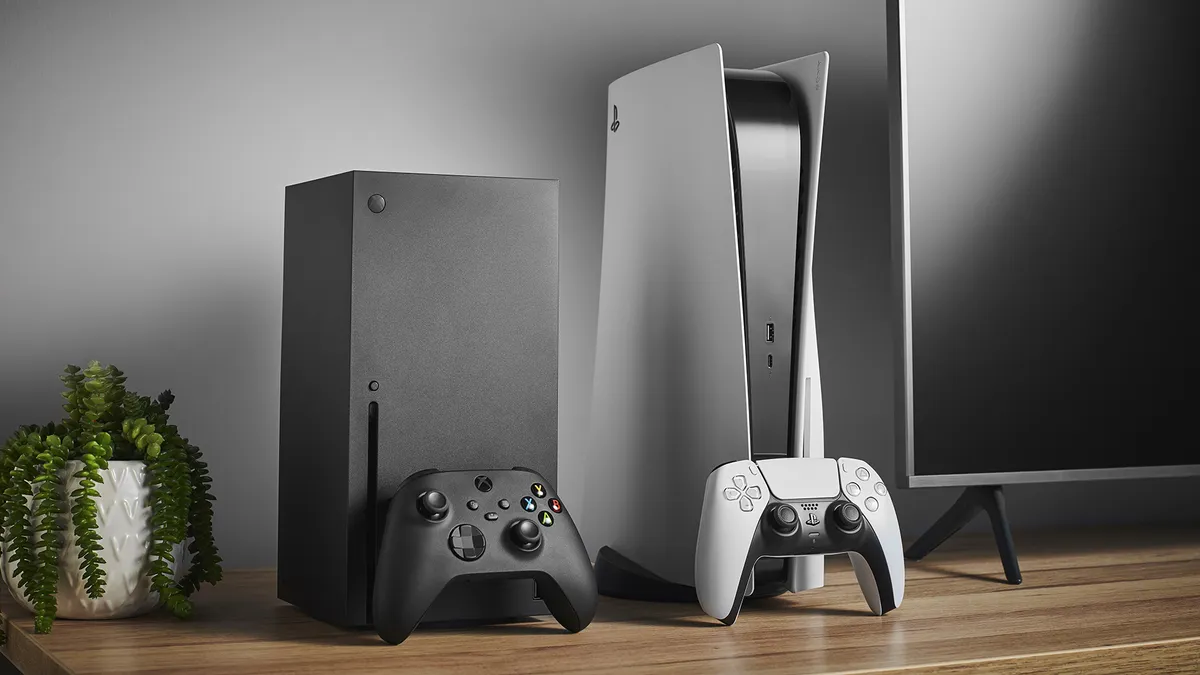 In the ever-evolving landscape of gaming consoles, two titans have emerged to vie for the attention and loyalty of gamers worldwide: Sony's PlayStation 5 and Microsoft's Xbox Series X. Both consoles bring to the table a plethora of features and capabilities, catering to diverse gaming preferences. Let's delve into the pros and cons of each, dissecting the essence of what makes these consoles unique.
PlayStation 5: Pushing Boundaries
Pros:
Stunning Exclusive Titles: Sony's strong suit has always been its exclusive game titles. With PS5, players are treated to a rich library of exclusive games like "Spider-Man: Miles Morales," "Ratchet & Clank: Rift Apart," and "Demon's Souls," promising immersive experiences found nowhere else.
Innovative DualSense Controller: The PS5's DualSense controller introduces haptic feedback and adaptive triggers, elevating the gaming experience by providing tactile sensations that match in-game actions, enhancing immersion.
Ultra-High-Speed SSD: PS5 boasts an ultra-high-speed SSD that drastically reduces load times, ensuring seamless transitions between gameplay and enhancing open-world experiences.
User-Friendly UI: The PS5 interface is intuitive and user-friendly, making it easy for players to navigate through games, media, and social features effortlessly.
Cons:
Limited Backward Compatibility: While the PS5 does offer backward compatibility for most PS4 games, it lacks support for games from previous PlayStation consoles, limiting the nostalgia factor for longtime PlayStation fans.
Scarce Availability: Due to high demand and supply chain issues, obtaining a PS5 has been challenging, leading to frustration for many potential buyers.
Xbox Series X: Powerhouse Performance
Pros:
Xbox Game Pass: Microsoft's Xbox Game Pass offers a vast library of games for a monthly subscription fee, providing excellent value for gamers who enjoy exploring a wide range of titles.
Backward Compatibility: Xbox Series X supports backward compatibility for not only Xbox One but also select Xbox 360 and original Xbox games, allowing players to revisit classics from previous console generations.
Quick Resume Feature: Xbox Series X's Quick Resume feature enables players to switch between multiple games seamlessly, picking up right where they left off without lengthy load times.
Game Pass Ultimate Benefits: Xbox Game Pass Ultimate includes Xbox Live Gold, granting access to online multiplayer, free monthly games, and exclusive member discounts.
Cons:
Exclusive Titles Lag Behind: While Xbox Series X has promising exclusive titles in the pipeline, it currently lags behind the PS5 in terms of the number and diversity of exclusive games available.
Larger Physical Size: The Xbox Series X is bulkier compared to the PS5, which might pose challenges for gamers with limited entertainment center space.
Conclusion: Choosing Your Gaming Destiny
In the battle of PS5 vs Xbox Series X, the choice ultimately boils down to personal preferences and priorities. If you value exclusive game titles, innovative controllers, and a user-friendly interface, the PS5 might be your ideal gaming companion. On the other hand, if you prioritize a vast game library, backward compatibility, and robust subscription services, the Xbox Series X could be the console that fulfills your gaming dreams. Whichever path you choose, both consoles promise a thrilling gaming experience, ushering in a new era of immersive gameplay and entertainment. Happy gaming!